Tae Kwon Do Essentials: 7 Principles for Mastery
A new book from Master Jay Armstrong, 6th Dan -- Now available in paperback on Amazon, on the Apple Store in iBook format and on Amazon in Kindle format.
The Secrets You Were Not Told! Let these 7 simple principles guide your practice and you will shave years off your journey to mastery.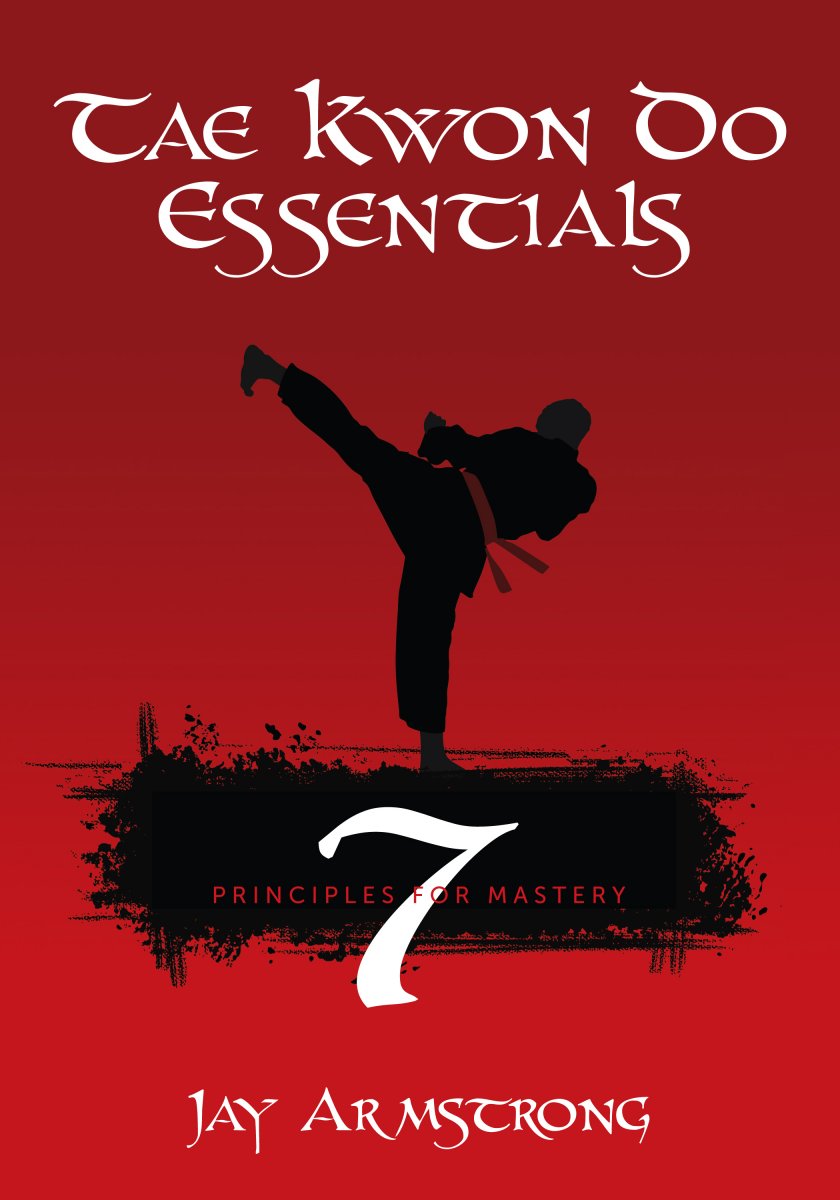 Have you ever wondered how Master Tae Kwon Do instructors acquired their amazing skill and ability? They were not born with it. They practiced hard and worked hard. You can also master these skills! This process will take many hours and a great amount of effort. If you don't know what to practice, however, the process will take much, much longer. This book gives you the guiding principles that will enable you to greatly reduce the amount of training time required for mastery.
Practicing poor technique will make you better at poor technique by developing compensations. Continued practice of poor techniques will develop habits that you must work harder to unlearn. Tae Kwon Do Essentials: 7 Principles for Mastery reveals the secrets distilled from decades of training and study. Follow these principles and each of your training sessions will take on new meaning. You can increase the effectiveness of your workouts by knowing what you are trying to achieve during your practice.
This book covers skill training for both Taegeuk forms and Olympic sparring techniques. Supplemental practice forms that will help with the development of sparring skills are included in the appendix.
The fastest way to mastery of any skill is intelligent practice. Tae Kwon Do Essentials reveals the underlying principles that should guide the serious student's training. Do you want to become a master instructor? This book will show you the shortest path to acquiring the necessary skills.
TKD Essentials shares the training secrets passed down from generations of master TKD practitioners. This is not another exhaustive list of Tae Kwon Do techniques but rather shows the student the principles that are important during practice that will increase power, balance, and speed while reducing the chances of injury.